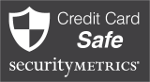 PCI scanned and compliant for your safety
Welcome to our website. We hope you enjoy our products and services. As always if you can't find what you require please contact us - we may be able to help.
Flexolite are the leaders in fluid systems for classic cars and low volume specialist vehicles – the "plumbing products" that make up the fuel, oil and hydraulic systems. We have a range of hoses, fittings, filters, oil coolers and oil filter adaptors that is unparalleled. We have years of experience at our disposal covering the design, manufacture, installation and use of these products on most popular cars from the 1950's onwards.

We hope you enjoy using our website with its secure purchasing facility making ordering easier and safer. Please get in touch if you need help or advice.

If you are looking for something that you can't find on our website please contact us - we can't show all the products we can supply.

Tel. 44(0)1722 712829
Flexolite are now registered stockists of Hobbyweld gases for customers in

Salisbury and the surrounding areas.

Simply pay a one-off deposit for your first cylinder and first gas fill, keep it for as long as you need and then refill it as often or as little as you like without the worry of ongoing rental charges. These gas cylinders could save over £300 per bottle versus disposables and have a welding time of 2-1/2 hours. We can also supply Hobbyweld Ultra, the professionals choice, of Hobbyweld Plus with higher gas volumes. With deposits from £65.00 and gas prices starting from £35.00 (ex VAT) contact us today for your welding gases.
IMPORTANT INFORMATION
Thank you for your patience and support during the current coronavirus pandemic. We are trading as well as we are able within current Government guidelines. Some of our suppliers are experiencing difficulties and deliveries are sometimes taking a little longer than normal but please bear with us.
Please do not visit us in the workshop at this time. You are very welcome to contact us via e-mail or by phone - 01722 712829.
New Products Include:
Oil filter adaptor kit for LANCHESTER LD10 - now available
Oil filter adaptor kit for Ferguson T20 tractor!
Wire wheel balancing cones
Oil pressure fuel cut off switch
Oil cooler kits
Ethanolmate (endorsed by FBHVC)
Safety reversing systems - video & audio
Engine oil drain valve - Quick Valve
Jaguar XK cam flexi feed kits
News and Events
23/05/2018 - 09:31:28
30/08/2017 - 15:34:02
21/04/2017 - 10:26:27
NEW
OFFERS
Flexolite is owned and run by classic car enthusiasts, James and Sue Wheildon. We enjoy motoring in our 1930's Talbot and have visited Orkney & Shetland, Classic Le Mans, Lancashire, Yorkshire and the North Coast 500 to name a few. James is well known in classic motoring circles having owned, maintained and competed in classic and vintage cars for over 30 years. He loves long distance rallying and has competed in several events including Le Jog, Monte Carlo Challenges, Mille Miglia, World Cup Rallies, Peking to Paris and was the winner of the 1988 London to Sydney Rally organized to celebrate the Australian Bicentennial in 1988. He has recently retired from his business as a wire wheel builder, handing on the skills to Nick Mouat, who still works from the same workshop.
Some of the noted Brands we work with
Oil filter adaptors - convert your classic to spin-on filters.
Braided stainless steel hoses for brake, clutch, fuel and oil systems.
Oil coolers, remote filter heads, sandwich plates, hoses and fittings.
Classic rubber hose systems for oil, water, fuel, hydraulics - including self-assembly high performance hoses.
Electric fuel pumps, oil pumps, and water pumps.
Stainless steel hose clips, P-clips, heatshrink and hose fittings.

Flexolite are suppliers of classic car parts, fittings etc. for the restoration and maintenance of classic vehicles. Classic and vintage car fuel, oil and hydraulic systems, braided S/S hoses for brake, clutch, fuel and oil systems, oil coolers, hoses and fittings. Classic rubber hose systems, including self-assembly high performance hoses, stainless steel hose clips, P-clips and hose fittings.
Also available: Fuel filters, pressure regulators, oil filters, oil coolers, thermostatic sandwich plates, spin-on oil filter adaptors, oil pressure accumulators, fuel regulators, valves and taps, gauges, fuel filler caps, single-handed brake bleed screws, aero screens, gauges.
Flexolite Fuel Pumps available in 6v and 12v, Facet fuel pumps, electric oil pumps and water pumps.