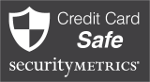 PCI scanned and compliant for your safety
Flexolite are the leaders in fluid systems for classic cars and low volume specialist vehicles – the "plumbing products" that make up the fuel, oil and hydraulic systems. We have a range of hoses, fittings, filters, oil coolers and oil filter adaptors that is unparalleled. We have years of experience at our disposal covering the design, manufacture, installation and use of these products on most popular cars from the 1950's onwards.
The business has recently been acquired by Vintage Supplies based in Malvern, Worcestershire and brings 50 years' experience of the supply of vintage and classic spares to thousands of pre and post war motoring enthusiasts worldwide. With its expanded range of products, Vintage Supplies is dedicated to helping classic owners look after their much loved vehicles and keeping them on the road.

If you are looking for something that you can't find on our website please contact us.

Tel. 44(0)1684 368539

Hobbyweld gases customers: Following the recent business purchase by Vintage Supplies Ltd, Flexolite are no longer registered stockists however please contact the previous owner Sue Wheildon with your enquiries on 01722 712967.
COVID-19 Situation Update November 2020
OPEN FOR MAIL ORDER: We would like to inform all our customers that Flexolite is continuing to provide its full range of products and services at the current time. We have made some adjustments to how we work, including some home working - noting current Government advice - and as a result we remain able and committed to meeting your requirements with our usual high level of service throughout the November 2020 lockdown. We very much appreciate your continued trade and support and we wish you all the very best at this time.
Sales Counter CLOSURE - Our sales counter will be closed during the nationwide lockdown. This will be reviewed on Thursday 3rd December.
New Products Include:
Oil filter adaptor kit for LANCHESTER LD10 - now available
Oil filter adaptor kit for Ferguson T20 tractor!
Wire wheel balancing cones
Oil pressure fuel cut off switch
Oil cooler kits
Ethanolmate (endorsed by FBHVC)
Safety reversing systems - video & audio
Engine oil drain valve - Quick Valve
Jaguar XK cam flexi feed kits
News and Events
NEW
OFFERS
Some of the noted Brands we work with
Oil filter adaptors - convert your classic to spin-on filters.
Braided stainless steel hoses for brake, clutch, fuel and oil systems.
Oil coolers, remote filter heads, sandwich plates, hoses and fittings.
Classic rubber hose systems for oil, water, fuel, hydraulics - including self-assembly high performance hoses.
Electric fuel pumps, oil pumps, and water pumps.
Stainless steel hose clips, P-clips, heatshrink and hose fittings.

Flexolite are suppliers of classic car parts, fittings etc. for the restoration and maintenance of classic vehicles. Classic and vintage car fuel, oil and hydraulic systems, braided S/S hoses for brake, clutch, fuel and oil systems, oil coolers, hoses and fittings. Classic rubber hose systems, including self-assembly high performance hoses, stainless steel hose clips, P-clips and hose fittings.
Also available: Fuel filters, pressure regulators, oil filters, oil coolers, thermostatic sandwich plates, spin-on oil filter adaptors, oil pressure accumulators, fuel regulators, valves and taps, gauges, fuel filler caps, single-handed brake bleed screws, aero screens, gauges.
Flexolite Fuel Pumps available in 6v and 12v, Facet fuel pumps, electric oil pumps and water pumps.